One of the strong points of Officine RISTORI S.p.A. is its Welding and assembly division, equipped with ABB, Asea, and Panasonic automated production cells, in line with the latest cutting edge technology used by leading companies in this sector. The welding division is composed of two productive departments.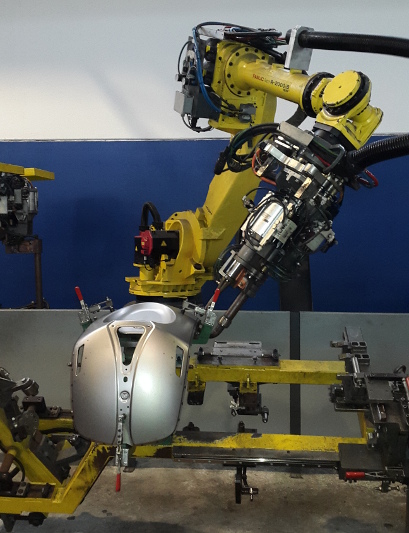 The second, recently added division is dedicated to the production of complete frames/chassis in both steel and aluminium for scooters and motorbikes, and is composed of 14 automated ABB welding cells equipped with Fronius CMT generators for electronic welding parameter control (production WPS), 3 Panasonic 7-axis robot cells, with Panasonic generators for electronic control and parameter setting adjustment (integrated WPS), 10 manual welding stations for TIG and MIG welding by qualified, certificated personnel, and a robotic line consisting of 2 Fanuc robots for electrical spot welding , used for scooter frames and body components.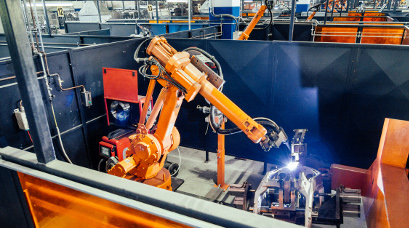 The first is dedicated to the production of handlebars, engine mounts, side panels, half-chassis, and a range of components for 2 and 3 wheeled motor vehicles and for commercial vehicles. It is equipped with 20 automated production cells and 20 manual welding stations for MIG/MAG welding, as well as an automated cell equipped with robots for performing spot welding.