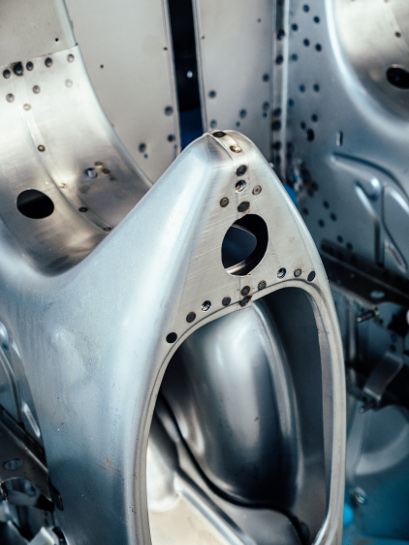 The quality of the products manufactured in our welding division, from the simplest to the most complex, is guaranteed by a system of self-certification and finished product traceability according to the customer's requests and needs.
The manufacturing process begins with tubes bending and forming and sheet metal components forming, to be assembled through MIG welding (robotic and manual welding) and completed with manual TIG welding. Then, according to the specifications requested by the customer, the product undergoes the necessary surface treatments.
During the production cycle, the following inspections are carried out: welding machine parameters in accordance with WPS standard, welding penetration through macrography, 3D machine and 100 % visual inspection of proper welding.